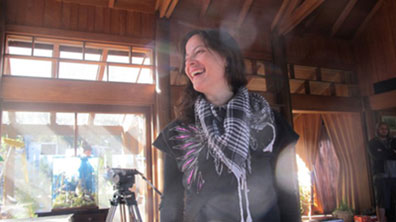 I was born in Buenos Aires in 1976, I went to the prestigious Colegio Nacional de Buenos Aires and got the degree in film direction in Fundacion Universidad del Cine. I also took some courses in Central Saint Maritns London such as "Painting and film at the National Gallery.

I started my career assisting Jorge Saruadiansky one of the most legendary production designers in Argentina, and also worked with Sebastian Orgambide, Coca Oderigo and other important production designers.

With more than 15 years of experience, I art directed many commercials with important national and international directors such as Renny Maslow, Dante Ariola, Malcolm Venville, Brett Morgen, Pucho Mentasti and Diego Kaplan.

I was production designer in the acclaimed feature "The student" by Santiago Mitre, The ardor by Pablo Fendrik and Refugee by Diego Lerman, both selected for 2014 Cannes film Festival.

I also worked as a set decorator in the Warner Brothers feature Focus with Will Smith.

FULL CV (.pdf)